Why Creative Product Descriptions Matter
Product descriptions absolutely should tell prospective customers the info they need to know. Things like material, quality, size, etc. All those features that will influence a person's buying decision.
But consider all the product descriptions we encounter when we're shopping for something. What will make yours stand out compared to all the rest?
Personality. Creativity. Something unexpected, like fun sentences and turns of phrases instead of the same ol', same ol'. Some products are famous for their descriptions (like The J. Peterman Company). But I'd be willing to bet most products are famous for having boring descriptions.
Don't be boring or predictable. Taking the time to craft thoughtful, funny, whimsical, engaging descriptions will resonate with customers, even if only on a subconscious level. At best, they will buy from you because of the descriptions (and they might share your product pages because of them as well…which could garner you more sales). And, of course, you'll be able to solidify that all-important "brand voice" in your descriptions.
My nephew recently ventured into the world of ecommerce, and he asked me to help him with some of his products' descriptions. Here's a before and after. See what you think.
BEFORE THE COPY BITCH'S HANDIWORK.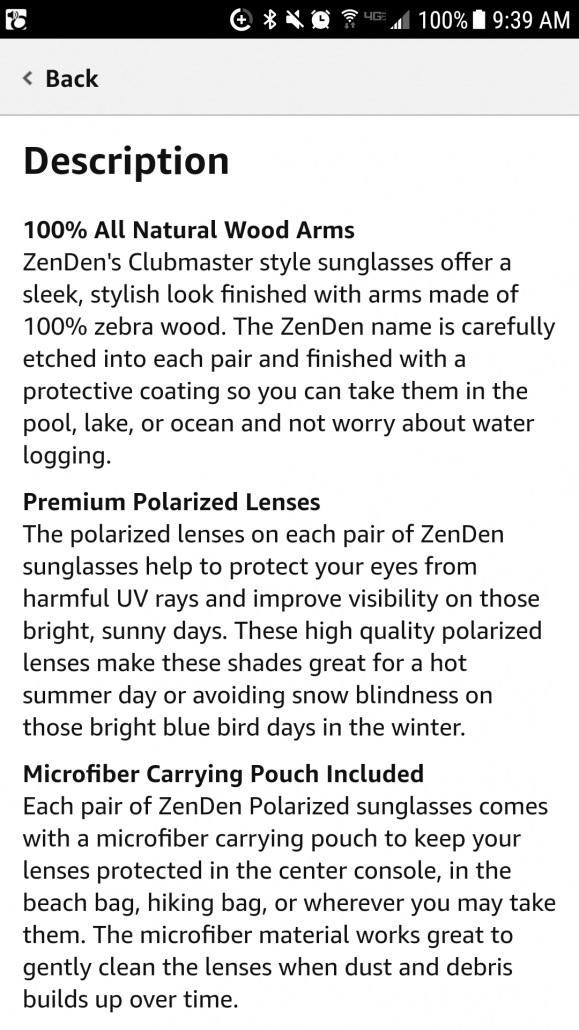 AFTER THE COPY BITCH'S MAGIC EDITS…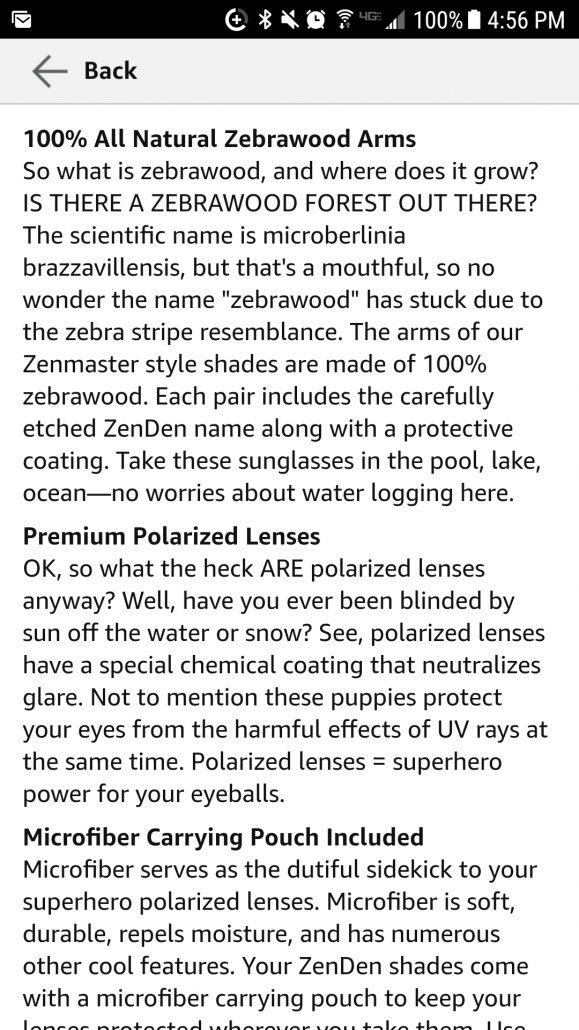 Need help writing product descriptions…or maybe some other sort of copy? Check out my portfolio and service pages and let's chat.
https://etrobbins.com/website/wp-content/uploads/2017/04/robin-bradley-logo-300x105.png
0
0
Robyn Bradley
https://etrobbins.com/website/wp-content/uploads/2017/04/robin-bradley-logo-300x105.png
Robyn Bradley
2017-12-09 14:12:17
2019-03-15 07:49:12
Why Creative Product Descriptions Matter