Quick Links to My Website
Announcing my Debut Novel:
Right now, it's available on Kindle, Nook, and other e-readers. Only 99 cents through May! The paperback version will be available on Amazon soon.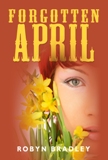 The trailer is below (clicking it will bring you to YouTube).
Dear Jeff,
I've been getting lots of marketing/copy questions from clients and random people alike. I thought it would make sense to share the questions here along with my answers.

QUESTION: Do you have a suggestion as to how an educated professional could go about efficiently learning how to improve her written grammar? My law partner is very bright and notably well spoken, but has difficulty getting her writing to equal her speaking ability. Commas are a particular challenge.

ANSWER: The cursed comma! Have her check out the Online Writing Lab (OWL) from Purdue University. It's free, and what's cool is that there are tutorials followed by exercises and answers (I actually used some of these exercises when I taught a writing course at Massachusetts School of Law). I truly believe that this stuff is "learnable." Tell her to focus on one thing a week. Say, commas to start. Then she can move onto something else.

QUESTION: My business is finally making the leap into social media. Which platform do you think is the most important: LinkedIn, Facebook, Twitter, Tumblr, or something else? Should we do them all?

ANSWER: It depends. Okay, I realize that's an annoying answer, but it's true. It depends on what your business does, who your customers are, and how engaged you will be in whatever medium you choose.

I DO recommend starting with one or two and not every social media platform under the sun. If you do it all at once, there's a good chance you'll become overwhelmed and then frustrated. Better to start slow and steady (remember this is a marathon, not a sprint) and build up as you go.

My personal take: I think all businesses (b2b and b2c) need a Facebook page. I don't think all businesses need to be on Twitter. I think LinkedIn makes more sense for the b2b world than b2c (but there exceptions to the rule, of course). If you're thinking LinkedIn, I highly recommend Precision Marketing Group's free thought paper: Get LinkedIn or Get Out. It'll tell you -- and show you -- everything you need to know. If you're thinking Facebook or Twitter, HubSpot has an excellent Facebook for Business Marketing Kit and Twitter for Business Marketing Kit.

QUESTION: I need to grow my email newsletter distribution list. Do you have any suggestions? Should I buy a list?

ANSWER: I'm not a fan of bought lists, and here's why: those folks didn't specifically opt in to receive YOUR newsletter. I'd much rather have a small base of passionate fans than a large inflated list filled with people who couldn't care less about what I'm selling. That said, there are ways to grow your list organically:
Ask. How often do you ask people on Twitter or Facebook to sign up for your newsletter? Remember, you're probably constantly getting new fans and followers, and those folks might not know about your newsletter. Don't assume they do. Remind them instead. And make it exciting when you ask. Don't just say, "Sign up for my newsletter." Instead, say something like, "We're putting the finishing touches on this month's newsletter, which includes an article on This Totally Irresistible Topic. Don't miss it: sign up here."
Add sign-up reminders everywhere: in your email signature, in your after-hours voice mail messages, and on all written correspondence that goes out to customers/clients, like invoices.
Solicit new people at events (e.g. tradeshows, Chamber breakfasts, etc). When you meet people and only AFTER talking with them and determining whether they might be interested in your newsletter, ask if you can add them to your list. Keep the business cards of the ones who say "yes" in your right pocket and the ones who say "no" in your left.
You have a sign-up box on every page of your website, right? Right?
QUESTION: Email newsletters...once a month, twice a month, every other month, or quarterly?

ANSWER: Your safest bet is once a month, but, as is the case with all marketing, it depends. If you can provide a strong argument for twice, every other, or quarterly, then great (but methinks it would have to be a really good argument). When in doubt, ask your customers/clients what they want.

QUESTION: Are you taking on any new work?

ANSWER: Not at the moment, since I'm excited to announce that I just launched my debut novel, Forgotten April. It's available on Nook, Kindle, and more, and soon to be released in paperback through Amazon (see details in the sidebar). However, I have a wonderful, talented colleague I've been sending all requests to. His name is Steve Tannuzzo, and you can find him here at www.tannuzzo.com. Tell him the Copy Bitch sent you. :)

See you next month!
Best,
RB